Listening to our clients, we realised the need for unique team building programs that focus on employee well being, engagement and trans-formative thinking. Research suggests that the complexity involved in practising and performing music assists with cognitive development as new neurological pathways are fired in the process. This process increases neural connections that are related to decision making, memory, creativity and clarity of thought.
Furthermore, it is well documented that engaging with music either listening, learning or playing it in the company of others leads to higher subjective well being. Music has a critical role in emotional regulation and developing feelings of oneness in a group.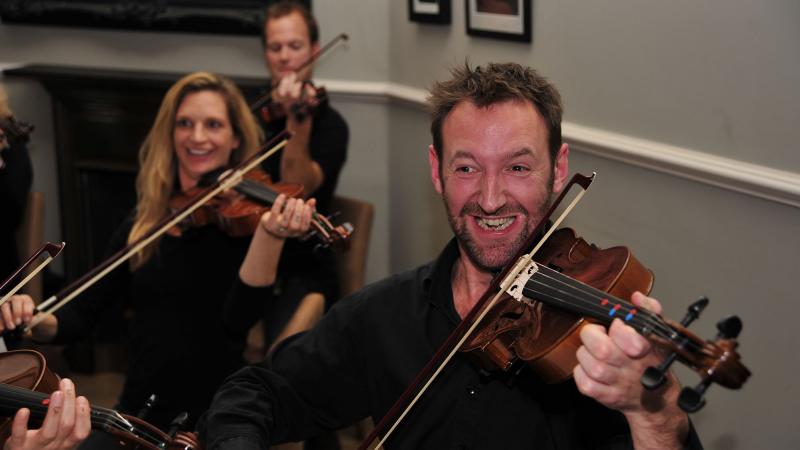 With this research in mind, the development team at Catalyst Global have created several successful music based team building programs, the most notable being Beatswork, group drumming workshop and Orchestrate in which a group of people learn to play as an orchestra in under 2 hours. We were aware, however, of the budgetary and time demands Orchestrate, a premier product. Playing on that concept we worked with musical experts to develop a less expensive alternative which could be delivered in a shorter amount of time with similar positive outcomes. And the result is Crescendo.
The focus of Crescendo is to guide a group of people to play as a string ensemble in under an hour. In Crescendo, under the guidance of two expert tutors, your team is introduced to violins and violas, and taught to play a unique composition we commissioned specifically for this team building program. Even if your team has no familiarity with musical instruments, at the end of an hour they will come together (with the help of a backing track) to make beautiful music. Guaranteed!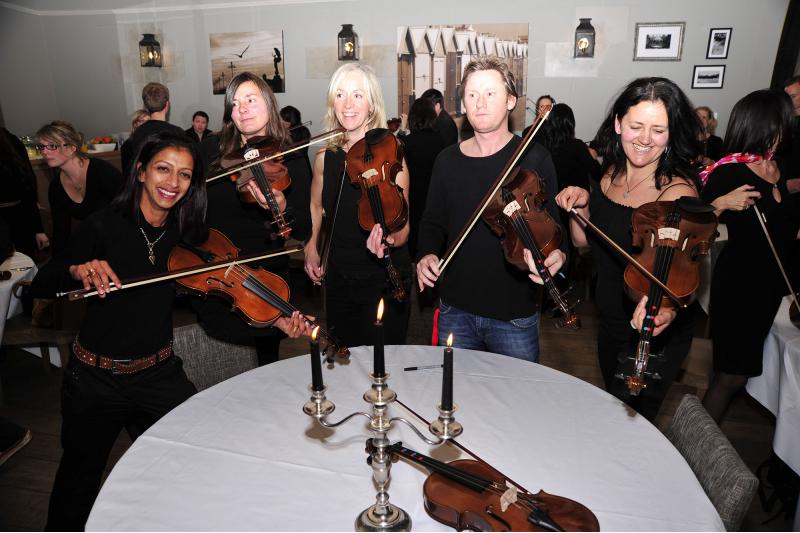 "We launched our first ground-breaking classical music team building activity, called 'Orchestrate,' back in 2006. Since then many blue chip clients have risen to the challenge. It's been an amazing success for us worldwide and is always a client favourite. As the years passed, we recognised that there are many clients who want to experience a classical music activity, but who didn't have the time and budget to include Orchestrate in their schedule. For that reason, we developed Crescendo. Crescendo presents a budget-friendly alternative that can easily be slotted into a busy conference schedule. And it all takes place in a single room, so there's no need to deal with breakout areas."
Mark Davenport, Head of Business Development, Catalyst Global
Crescendo is available globally through the Catalyst Team Building Network.